Infographic: Interoperability is a Smart Grid Necessity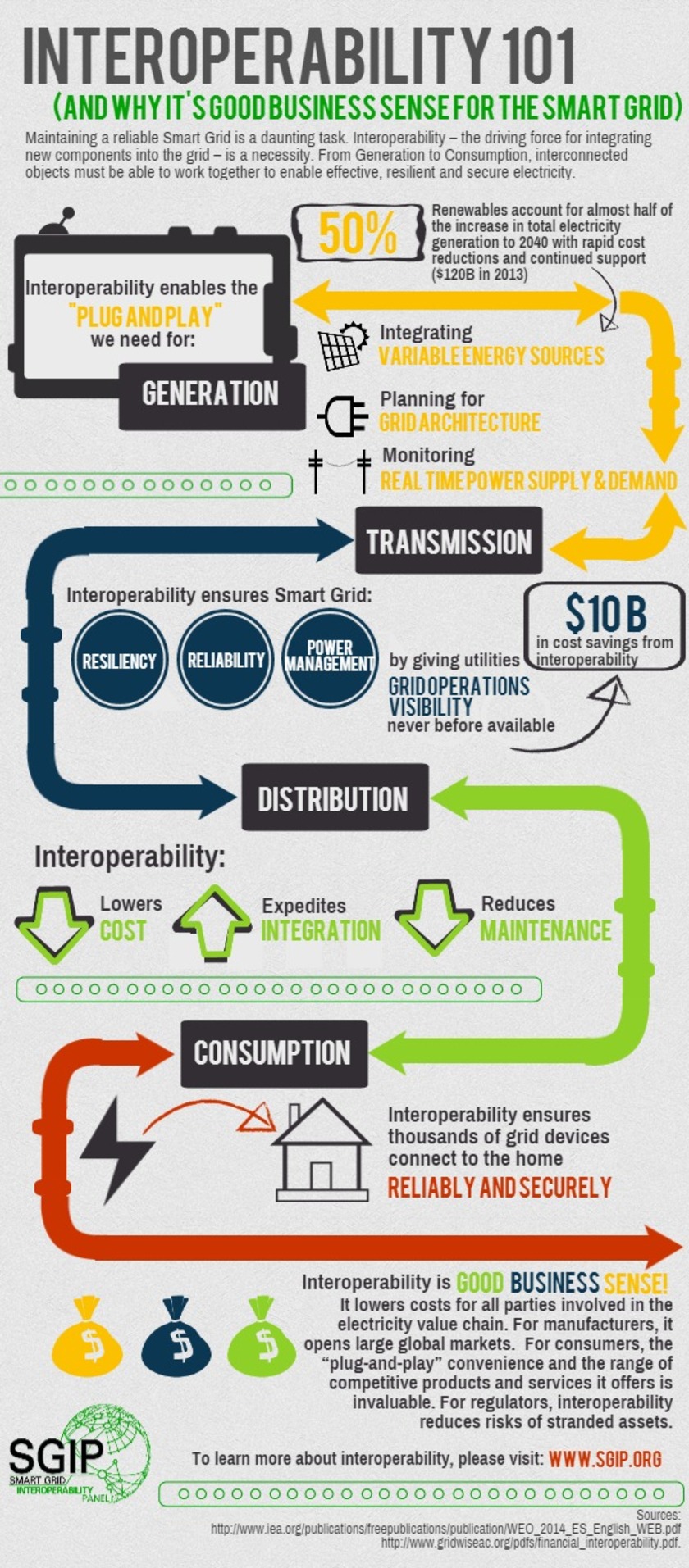 Making the power grid smarter and more efficient is becoming a necessity as aging infrastructure requires upgrading, distributed generation sources proliferate and utilities adjust business models to address climate change and other new realities. But when incorporating smart meters and other new technology into the power grid, it's imperative these devices can "talk" to one another and send data to grid operators. Hence the importance of interoperability:
This article was written by Jared Anderson from Breaking Energy and was legally licensed through the NewsCred publisher network.