Altivar

61 Variable Frequency Drives VFD
Drives for variable torque from 1 to 900 HP. For the latest in high-performance drives for pump and fan applications consider using an

Altivar

Process ATV600 family drive
Part of Altivar
Frequency inverters for 3-phase asynchronous motors from 1 to 900 HP, variable torque applications for 575-690V applications. For 230V and 460V drive applications consider the new Altivar Process ATV600 drive family.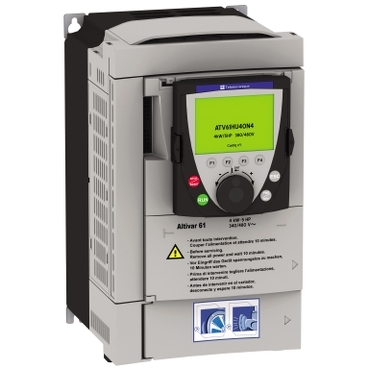 44 products available

DNV kits and shock absorbing mounts are not mandatory when the drive is integrated within a system already answering DNV requirements.