Data Center Operation: Energy Efficiency
Full insight into energy usage costs as well as current & historical energy efficiency analysis for the facility, identifying efficiency losses and enabling improved PUE/DCiE values at subsystem level.
Intelligent PUE/DCiE analytics at subsystem level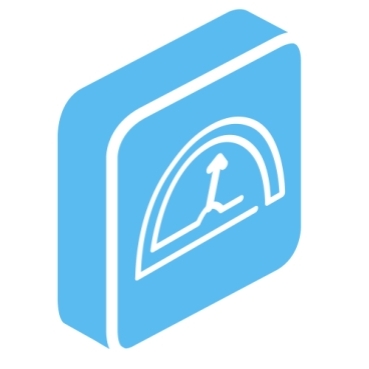 Features

Data Center Operation: Energy Efficiency analysis software provides current and historical Power Usage Effectiveness (PUE) values, enabling a fact-based understanding of how much power is devoted to driving the installed IT-equipment compared with the total facility consumption. It provides a detailed insight into how effectively energy is utilized down to subsystem level, as well as an understanding of how to improve energy efficiency and power conservation. Subsystem data can either be measured or estimated, also allowing customers with few power meters to benefit from the application. The web-based dashboard view includes efficiency data on current and historical PUE, as well as detailed subsystem cost analysis. Data Center Operation: Energy Efficiency is available via StruxureWare Data Center Operation, which enables integrations with StruxureWare Data Center Expert and 3rd party enterprise systems.



Benefits

Availability

No measured data required - Utilizes measured or modeled data, allowing for usage with few or no power meters.
Power dependency editor - Provides an overview of the power path through the facility, including a hierarchical break-down of the power flow from where the power enters the building down to the main Power Distribution Unit (PDU).

Convenience

Easy deployment - Reduced installation time and costs with a minimum number of power meters required for deployment
Live dashboard - Gain transparency to data center key performance indicators through easily configured web dashboards, displaying customizable management-level information.
Multi-vendor data integration - Enables integration with 3rd party enterprise and building management systems, such as TAC by Schneider Electric, for data gathering, customization, and integration of PUE/DCiE calculations.
Web-enabled interface - Created for easy integration with 3rd party web page through an open platform.

Agility

Localization - User interface available in major local languages; English, French, German, Spanish, Russian, Traditional Chinese, Simplified Chinese, Japanese, Korean, Brazilian Portuguese & Italian.

Total cost of Ownership

Carbon footprint - Shows the CO2 footprint for each energy sub-system, for instant measurement of impact on the environment.
Energy efficiency analysis - Provides current and historical PUE and DCiE values based on the current IT-load for a fact-based understanding of energy efficiency at the facility level.
PUE/DCiE report - Provides a report on current & historical PUE/DCiE values, showing the effect of changing seasons and is suitable for both internal and external display.
Subsystem losses - Provides insight into energy losses and cost of energy at subsystem level, providing details of which subsystem draws the most costs.

Protection

Multi-user access - Enables several users to carry out work on the application simultaneously and merging changes from different users seamlessly.
Password Security - User-selectable password with strong password rules and reset password mechanism.
Read-only Access - Share access without risking unauthorized configuration changes.
User roles - Enable location and feature-based access through multi-user login and individual levels of user roles.